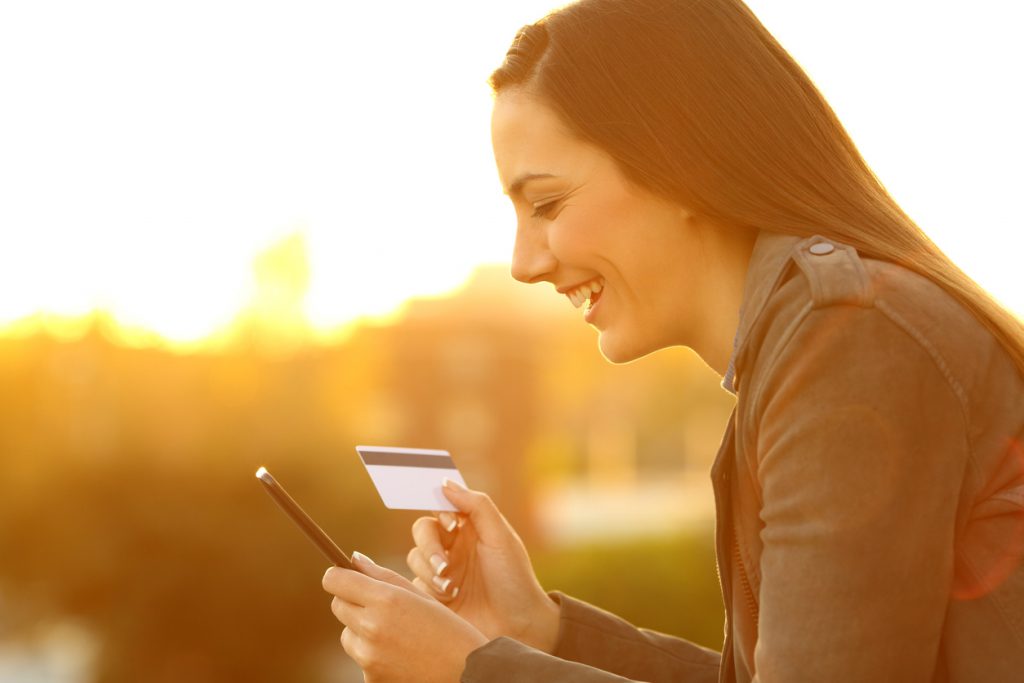 Use Your Messaging to Inspire Action in Your Audience
Donor marketing can make or break the success of your nonprofit because this is how you're building awareness and inspiring donors to join your cause. With the right strategy, you're lighting a fire in your audience and motivating them to become an advocate for your cause.
How you talk to your audience and how you present yourself makes a big difference, especially when you're fighting to be noticed among all the other donor marketing that's out there. Your marketing is your tool to fight through the noise, and that's why it's crucial that you send the right messages.
The right messages not only mean what you say but whom you're saying it to. At a high level, your messaging should always be positive and encouraging people to join your cause to spark social or physical change. But a general message isn't going to hit home with everyone. It's crucial that you're able to understand your audience's needs to start building connections. If you want to have the most success, you need to create messaging that speaks specifically to your audience and the stage that they're at, whether they've donated once or they've been an active donor or member for years.
How You Say it Matters: Use These Best Practices to Create Strong and Influential Donor Marketing
Of course, you're probably already managing email lists, your brand messaging, and campaigns encouraging people to donate, but how do you know that you're taking the right angle? Check out these tips on best practices to make sure you're putting out the right hooks.
Hooking the right people is always easier said than done. How do you find the "right" people who are going to engage best with your cause and your marketing? First, you have to know your audience. Knowing who your people are and how to talk to them is so important to nonprofit fundraising because without that knowledge, you won't be able to drive any donations.
Find who your target audience is by talking to the donors and members you already have. Use surveys or interviews to understand what drew them to your cause and why they chose to offer their support. Knowing what the turning point was for them can help you unlock strategies to help more people reach the same decision.
"Knowing" them means a lot more than just understanding why they would be interested in your cause, too. You should have information on your audience to understand their demographics, views, needs and interests, and what their direct engagement has been with your organization. What are their roles? Their giving history? What feedback do they have for your organization?
Once you've determined your audiences, you can determine the right messaging. The key is that not everyone should be hearing from your brand in the same way.
Take those who have donated, those who are members, people who are on your board, and the general public, and keep them in separate lists. Segmenting your audience is important to make sure that the right people are seeing the right donor marketing. Your members don't need to see the same campaigns as the general public, and vice versa. If your members see messaging from you asking them to join your cause, it will seem redundant and confusing rather than engaging.
Segmenting your audience can also come in handy if you want to separate your different types of donors. For example, pulling out the people who have only donated one time and putting them in a campaign that encourages them to donate again. Or marketing to those who have donated multiple times to encourage them to become members.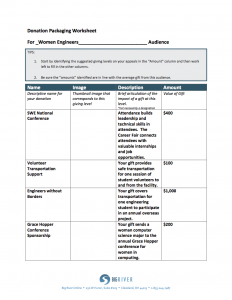 Figure out how you want to talk to these segments by breaking apart your messaging into three parts: what they want, what you offer, and how you prove it. What you offer should be a direct reflection of the ways that you accomplish what you've identified that your specific segment is looking for. Then take what you can offer them and give examples for how you can prove it. This outline will help you build an effective outline and an overall stronger campaign.
These campaigns might look like emails where you're getting people's attention by saying "Become a member with us today and get X," to motivate your frequent donors to become fully involved in your cause.
For one-time donors, the right messaging might be, "Protect the cause that's closest to your heart," to inspire them to donate again. The goal of these emails should be to push them into the multiple donor segmentation to eventually push them to become members with your organization.
If you're a nonprofit that doesn't offer memberships, your donor marketing might be more geared toward gaining more donations for your annual fund or end-of-year holiday campaign. You could be reminding people to donate again or reaching out to new donors who might be interested in your cause. Either way, the messaging that you send to the different people in your audience needs to match the stage that they're at with your brand.
Sometimes, figuring out who your audience is and where they're at is the easy part, but coming up with marketing to target each piece is tough. That's where Big River can help. Our online giving platform allows you to easily break up your audience and target people at different stages. Whether they've never heard of you or you're a cause that they deeply care about, our platform helps you target them with templates and tools that offer clean design and feature your branding.
Our templates enable you to create seamless donor marketing campaigns with just a few clicks so you can start reaching more people in minutes, not weeks. If you're interested in our platform, we'd love to show you how we can help your nonprofit succeed.