What's Monthly Giving, and Why Is It Important?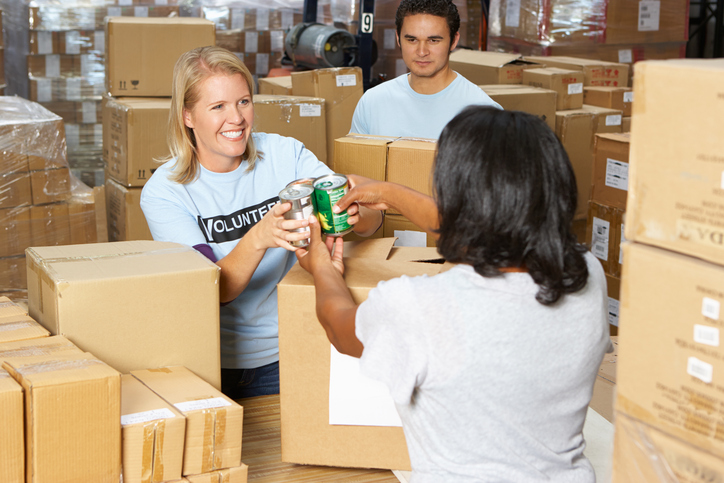 Fundraising isn't an easy task for nonprofits. If it were, there probably wouldn't be any development or fundraising departments and teams working late hours, calling and meeting in person with current donors, communicating with prospective donors, meeting with business owners and leaders to secure sponsorships, seeking endowments, etc. A great deal of effort goes into fundraising — often to get new donors who may only make a one-time gift. That's where monthly giving comes in.
Monthly giving (aka recurring giving or sustained giving) is a way for nonprofits that helps to reduce the time and cost needed to get new donors while growing giving from existing donors. This form of giving has been around for some time, but it's never been more apt than now. That's because it fits perfectly with how people pay for a variety of things — from utility and loan bills payments to streaming platforms and other subscription-based services.
People are getting used to giving a credit or debit card and having it processed on a monthly basis. This benefits individuals because it's one less task on their already lengthy to-do lists and keeps them up-to-date on their obligations. For nonprofits, this translates into a consistent, healthy giving stream that keeps funding coming in and development professionals focused on other priority tasks. But is it working?
Yes, so much so that more than 80 percent of donors are still involved with their nonprofit's monthly giving program after one year. After five years, that number rises to 95 percent. And with the millennial generation actively seeking causes to support (52 percent of which have stated they're interested in monthly giving), monthly giving is a huge opportunity for nonprofits. It doesn't just increase donors and donations — it creates advocates. Let's explore more benefits, uses, and tips for monthly giving.
Tips for Effective Monthly Giving Programs
Make It Available for Everyone
Monthly giving isn't just for external donors. Board members and your staff can participate. Make monthly giving available on internal company sites, or offer a program for payroll deductions. Even volunteers can participate, but remember: they're already giving their time, so how they're asked must be carefully considered. Overall, encouraging those already involved with your organization to give nurtures deeper engagement with your mission.
Consider Your Monthly Giving Structure
With the average gift being $24, those who don't give frequently may find monthly giving a more favorable option rather than making an annual donation. For example, an appeal for a $10 per month gift not only sounds more manageable for the donor, but it also means a larger overall gift over the course of the year. (And with Big River's average monthly gift of $64, this is understandably an avenue worth exploring.)
Make the Most of Notifications and Automation
We recently explored donor motivations and how to align them with your fundraising goals. One of our recommendations was to use donation receipts and other communications as an opportunity to increase online giving. As a best practice, notify the donor via email prior to charging their card that their gift will be processed soon. In that email, provide a noticeable call-to-action to increase their gift before processing. Do the same in the receipt sent to them after the gift is processed. Combined with impact stories and messaging demonstrating the value of the gift can motivate the donor to increase their monthly giving amount.
Use Monthly Giving as a Platform for Expansion
If you have a significant amount of donors participating in monthly giving, use that segment of your audience to conduct new campaigns for annual giving, major gifts, and so on. For example, "You're already making an impact with your monthly gift. Now, you can make an even greater impact this fall during our annual giving drive." As people become familiar and comfortable with you, how their gifts are processed, and how they're making an impact, you can begin to move them to higher levels of giving.
Recognize Attrition and Take Action
While monthly giving donors tend to stick around, there will always be some falloff. Some of the reasons for this will be beyond your control, but always use your analytics and reporting features in your fundraising platform to know your customer. Find donors that have fallen off and review their giving history. Have they given every month for years up till now? Do they start and stop their monthly giving?
From this, develop campaigns to encourage them to come back. Remind them of the impact their monthly gifts made, and how easy monthly giving can be. But don't make it all about money — encourage them to volunteer, follow your social media accounts, or even try a peer-to-peer fundraising campaign on your behalf. And remember that there is a cost to managing this attrition — both in terms of resources and time. Do your best to automate this process through campaigns targeted toward donors that have fallen off the program.
See How Big River Makes Monthly Giving Simple
Establishing a monthly giving system for your nonprofit isn't hard. In fact, it comes standard with our online giving catalog. Learn how easy monthly giving is with Big River.