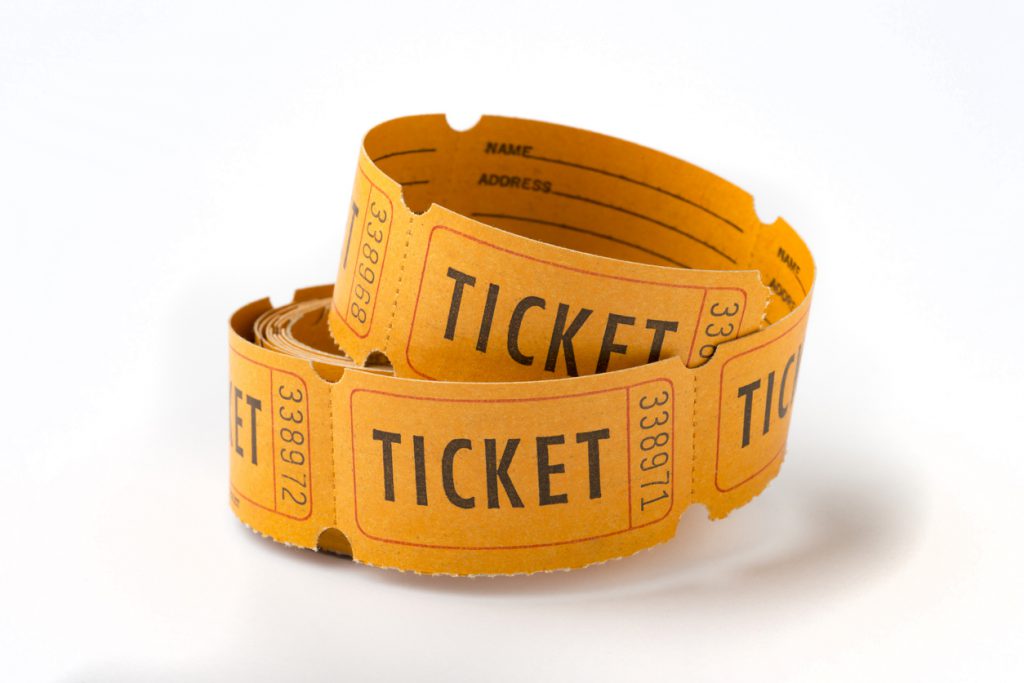 How to Use a High School Raffle Fundraiser to Raise Funds and Drive Engagement in Your Community
For high schools looking to raise money, whether it be for scholarships, athletics, or the arts, a raffle fundraiser is a great option to help everyone in your community get involved. High school raffle fundraisers have taken off, and many schools are seeing success from doing a raffle year after year. They're a popular choice for raising money for their ability to produce wide margins via low upfront costs. They're also easy to execute for groups of any size.
Whether it's one group within your school or the entire student body, a raffle is a great way for your school to raise money for a good cause. Here are some tips for creating a successful raffle fundraiser for your students and the local community.
Enhance Your Paper Raffle by Taking It Online
Philanthropy is going digital. It's a transition that's been underway for well over a decade, so if your school is still conducting paper raffles, you're missing out. Schools that moved their raffle online have experienced up to 40% in growth over their paper raffle. That's an opportunity you can't afford to miss. With a proper online giving platform like Big River, you can sell raffle tickets online, batch print stubs to add to the hopper, empower students with their own fundraising pages and outreach, send and print event tickets, and more. It's a better way to engage today's students who are familiar with navigating and using technology — and a better way to evaluate progress through in-depth reporting and analytics.
Make Sure You're Following the Law
Before you set out to organize your raffle, make sure that you're not doing anything that's against the law. Depending on what state you live in, you'll want to make sure you're up to date with the rules around hosting raffles, selling tickets, and what you do with the money you receive. Many states have rules that the money has to be given to a charitable organization or received by a licensed nonprofit. There might also be rules around individuals under the age of 18 selling tickets. You can usually find this information through your state's Attorney General office.
Offer Enticing Prizes
The key to hosting a successful raffle is making sure that the prizes are something that people are going to want. Vehicles are a great top-tier option, but they can be difficult to obtain if you can't get one donated. If you want to give away a physical item, you'll want to make sure it's something that can appeal to everyone so that no one will be deterred from purchasing. A cash prize is another great option that everyone can get behind.
Set a Good Ticket Price
Along with making sure that your prize is worth buying a ticket for, you'll want to set a ticket price that isn't too high and appeals to a wide mass of people. If people think the cost of your tickets is too much, they'll have a hard time justifying buying one. The right price will be able to cover the cost of your raffle and also encourage people to buy multiple tickets.
If you want to include students, you'll likely want to set a lower price so they can get involved as well. The larger your prize, the more justifiable a higher ticket cost becomes. Consider offering a discount, like five tickets for $20 (rather than $25 if purchased individually), to give people an incentive to buy more and provide more options for purchasing.
Create Smart Goals for Your Fundraiser
One way you can ensure that your fundraiser is successful is by setting clear goals from the start for how much money you want to raise. Your goal will also allow you to set a clear price structure which can help with determining the price of tickets. Your goal will also help you identify how many tickets you need each person to sell. For example, you might ask that every student tries to sell 10 tickets, or depending on your fundraiser, it might be a mandatory requirement.
Making ticket sales mandatory can bring up a challenge for some students, so don't forget to include incentives for selling the most tickets or meeting the requirement. Some high schools give the highest seller a fraction of the money raised or offer the seller of the winning ticket a prize when the drawing occurs.
Manage Your Raffle Effectively With an Online Platform
Once you've created the plan for your event, the best way to keep all your information organized is through an online giving platform. At Big River, we offer you one place to set up your raffle and even provide a way for individuals to purchase tickets online. With online ticket sales, you can make it easier for your community to purchase tickets on their own time, pay however they want, and give them 24/7 access to ticket purchases. You can also take advantage of crowdfunding so that students can set up profiles and spread the word to their contacts.
Our event pages also give you the opportunity to provide visuals and make social sharing easy. Share your students' efforts, thus providing social proof on how the raffle will help the school, and keep people updated on where ticket sales stand. This can help your community see the impact of their gift and the students they're helping.
Our platform gives you easy access to templates and makes creating the event page a seamless process, so you can focus on spreading the word about your raffle fundraiser, rather than wasting time trying to set it up. If you're interested in seeing how our platform can help you take your raffle fundraiser to the next level, reach out to us today to get a demo.