Here are three year-end appeals that really hit their mark, resonating so well with their constituents that they shattered their fundraising goals. We hope that you can glean a handful of best practices from these when planning and executing your own appeals….with an eye toward similarly smashing results!
A $2,000 INVESTMENT THAT NETTED $30,000 IN PROCEEDS: THE JACKSONVILLE HUMANE SOCIETY
THE BACKGROUND
Started nearly 140 years ago as an independent nonprofit to both provide care, comfort and compassion to animals in need and lead the movement to end the killing of abandoned and orphaned shelter animals, the Jacksonville Humane Society does much of its work spaying and neutering and other veterinary services, facilitating adoptive and foster homes for pets, pet behavior and training, and connecting owners with pet insurance plans. The Society became a no-kill shelter in 2005, and with its influence Jacksonville became the largest no-kill city in the U.S. by 2014.
THE CHALLENGE:  NEEDING SOMETHING MORE
The Humane Society decided to add a second fundraising event to supplement their customary Giving Tuesday campaign. Drawing inspiration from similar organizations across the country, they created a 'Focus on the Paws-itive' campaign, with a goal of raising $24,000 in a 24-hour period on the 24th of July 2021 — in the middle of the COVID-19 pandemic — to expand the scope of its critical community services.
THE SOLUTION:  A VIRTUAL EVENT WHERE VIDEO DROVE THE IMPACT HOME
Lindsay Layendecker, assistant development director at the Jacksonville Humane Society, said that the '$24K in 24 hours' theme gave the fundraiser a concrete target to hit, and that many donors expressed their delight that a tangible expectation had been spelled out. Furthermore, the extensive use of Videos in their storytelling was the perfect vehicle to convey the importance and emotional connection of pets in owners' lives. The Society used videos featuring the pets to demonstrate the impact of their work and — in a slice of brilliant creativity — immediately acknowledge and thank donors for their gifts.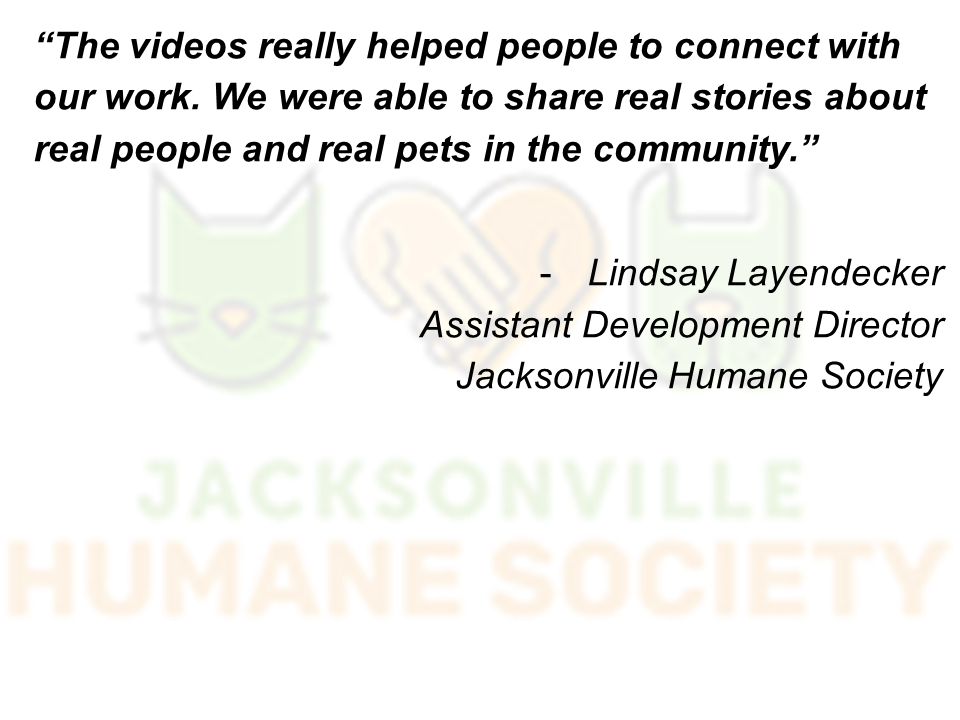 ….AND SOCIAL MEDIA HELPED EXTEND IT
In its first-ever '24-hour-a-thon,' the Jacksonville Humane Society obliterated its $24K goal, raising a tick under $31K on July 24 — 15.5 times its $2,000 overall investment to execute the fundraiser.
Find out more about the Jacksonville Humane Society at www.JaxHumane.org.
HOW A NONPROFIT TRIPLED ITS GOAL WITH ITS FIRST VIRTUAL EVENT:  RISE FOR YOUTH
THE BACKGROUND
RISE for Youth is a Richmond, VA-based nonpartisan nonprofit committed to dismantling the youth prison model, promoting community-based alternatives to youth incarceration, and challenging racial and social injustice in Virginia. RISE's major annual fundraiser is a Peer-to-Peer Justice Parade for Youth, in which anywhere from 200-400 participants march one mile as a statement of their commitment to 'going the extra mile' to guide youth. Walkers solicit donations from family, friends and colleagues to benefit the organization's Youth Development Academy — a program where local companies provide internships and other opportunities for youth.

THE CHALLENGE:  WOULD THE PANDEMIC CRUSH RISE'S SIGNATURE FUNDRAISER?
With the COVID-19 pandemic supplanting large in-person gatherings, RISE for Youth was understandably concerned about the effect replacing it with a virtual event would have on the presence, energy and proceeds of what had been (until that point) always an in-person march. However, the organization forged ahead with plans for a virtual Justice Parade for Youth. Peer-to-Peer donations continued to be solicited online as in previous years, but the lack of on-site donations (which had historically accounted for as much as 40% of total proceeds) presented a daunting hurdle to overcome.
THE SOLUTION:  VIRTUAL FUNDRAISING TOOLS SUPPLEMENTED WITH VIDEO, DONATION INCENTIVES
The Justice Parade for Youth walkers set up personal Peer-to-Peer pages and essentially used them as their exclusive fundraising avenue. Furthermore, participants posted personal Videos on their pages explaining their motivations for marching, with the organization producing video compilations of multiple participants to share on its page, in solicitation emails and on social media. Donors were also offered a free RISE for Youth t-shirt for any contribution of $25+.
THE OUTCOME:
Due in large part to RISE for Youth's online messaging for its initiative, the event's impact expanded beyond its Virginia trade area to other corners of the U.S.  A grassroots extension of the now-virtual campaign led to supporters organizing smaller, socially-distanced in-person walks to align with the virtual event. Personal story-sharing took the event to another level, according to Valerie Slater, Esq., executive director of RISE for Youth.
The time and expense associated with creating the campaign materials were minimal, and when all was said and done the inaugural Virtual Justice Parade for Youth netted more than $56,000 — TRIPLE its fundraising target. Earnings from the fundraiser enabled the organization to completely fund nine of its 15 Youth Leader internships for the coming year.
RE-ENGAGING A LAPSED DONOR BASE:  PROJECT HOPE
THE BACKGROUND
Project HOPE (Health Opportunities for People Everywhere) is an international health care and humanitarian organization founded in 1958 and headquartered in Washington, D.C.  The organization's focus is empowering health care workers facing the world's greatest health crises to build resilient communities and a healthier, more equitable world.
THE CHALLENGE:  SHEPHERDING THE FLOCK BACK TO THE CAUSE
Project HOPE's development leadership's research concluded that a significant portion of its donor base had lapsed over a period of several years. Some quick numbers-crunching involving the disengaged sector's historical giving yielded considerable potential of proceeds that had not been realized. While these donors were once extremely engaged in supporting Project HOPE's cause, increased costs combined with decreased manpower made it exponentially more difficult to properly steward this part of their voluminous database. (The lapsed portion numbered approximately 3 million contacts.) Consequently, these donors slowly drifted away — but since they were once staunch supporters, there was every reason to think that they could be just that once again. But how can a nonprofit sift through so many prospects to identify the most promising ones?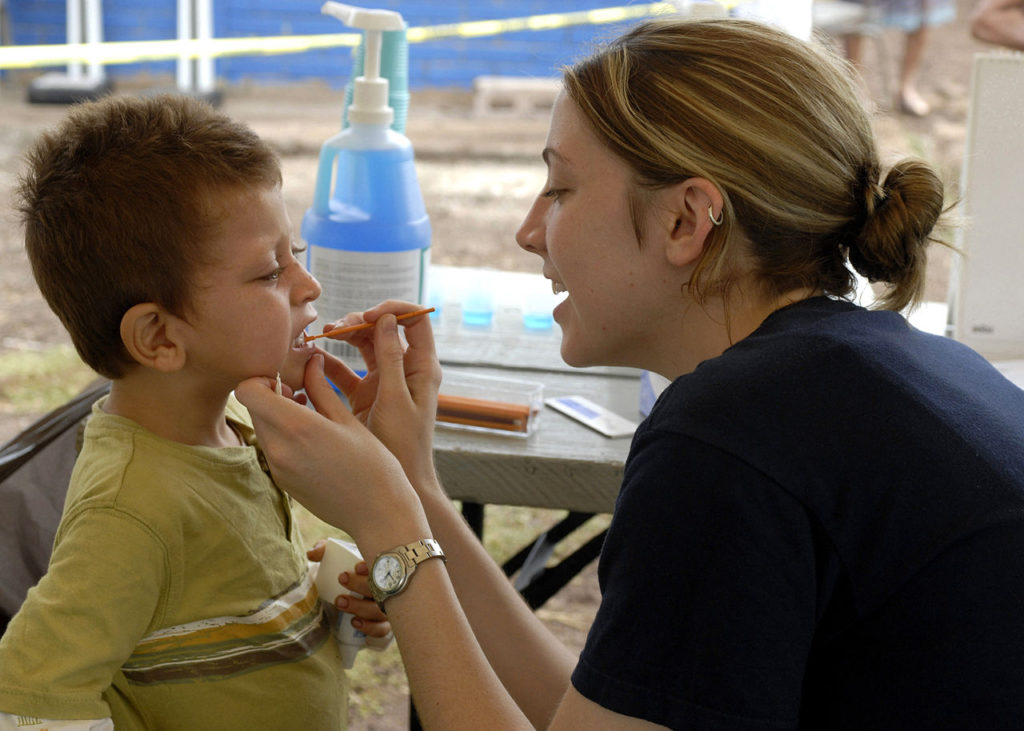 THE SOLUTION:  PREDICTIVE MODELING, LIST SEGMENTATION
Project HOPE needed to look no further than the old adage 'the best predictor of future behavior is past behavior.' Predictive modeling (using statistics, many of which are in-house) was leveraged to predict outcomes, utilizing detection theory to try to guess the probability of an outcome when given data. (Many large nonprofits have mounds of data regarding who responds to what messaging with a donation….but this data is rarely analyzed.)  In addition to donation history, components such as event support, advocacy, volunteering and more were integrated into the predictive research.
Once the results were tabulated, Project HOPE moved to the next phase of the execution — List Segmentation, where the contacts were placed into buckets based on shared characteristics (lists are most commonly segmented by:  gift amount, one-time or recurring, giving frequency, method of donation, or type of support). Segmenting your list allows you to then segment your message — tailoring it to the group's specific attributes. Is asking for a $50 donation the optimal message to donors who have never gifted less than $1,000 at a time? Seems like a waste of a valuable messaging opportunity.
For this campaign, Project HOPE made the decision to focus on donors who had not given a gift for at least 37 months. Using the data culled from its predictive model (and the components that were involved), the organization was able to pinpoint contacts most likely to respond to a re-engagement message, with the hope of reinvigorating their desire to once again champion Project HOPE's cause.
THE OUTCOME
Project HOPE's lapsed donor campaign led to the reactivation of over 1,400 37-month+ dormant donors — a +107% increase over prior year. The long-term fiscal valuation of these reactivated donors actually exceeded newly-captured ones by nearly +30% — meaning the organization got more proceeds per capita from the once-dormant constituents. Additionally, the resultant 2.1% conversion rate (out of a total of 700,000 in the 37-month+ segment) more than doubled Project HOPE's historical cold prospecting rate.
Find out more about Project HOPE at www.ProjectHOPE.org.
We hope you cultivated a few tips from these success stories to help your own year-end appeal. If you'd like to discuss how to perfect your appeal plans, please reach out to us!