In last month's blog, we showed you how to use the triumphs and missteps from your 2021 experiences to your advantage in 2022.  Now that you've (hopefully) identified just what those successes and challenges were, we can move to the next step — putting together a rock-solid 2022 plan for your nonprofit!
However, before we dive into what should be included in your nonprofit's business plan, let's first talk about what your plan should be. Your plan of action should flow naturally from where everything in your organization flows: your Mission Statement. Your mission speaks to the problem(s) you seek to resolve and what outcomes you want to achieve by solving those challenges. Now that your 'table is set' in terms of what you generally want to accomplish, your business plan spells out the 'ingredients.'
THE 'INGREDIENTS' IN YOUR BUSINESS PLAN STEW
As you navigate the path to support your mission, your plan should start out with a candid situational analysis:
What is the TRUE (warts and all) operational story for your organization?

What are the fundamental assumptions about your nonprofit's fundraising climate?

What are the tailwinds that may aid in your efforts?

What headwinds are you expecting to confront?

What's the likelihood that your environment will be largely the same as it was in 2021? 

If not, what is your provisional plan of action?
It's good to have these things written down so you can get a visual idea of the expected bumps in the road you're going to travel.
After you've assessed your circumstances, list all your viable, concrete goals — supported by performance metrics whenever possible. These goals can be financial (projected revenues raised, operational and other spends), staffing-related (paid personnel and volunteers, quantified with of number of hours), and your end-goals in terms of the impact to your cause that you're hoping for. Don't forget to detail what you expect to give to and receive from your Board of Directors (if you have one).  Within this narrative should be a capturing of what will you do to get to your goals, who will be charged with getting you there, when will you get there, and what kind of resources (financial, manpower, etc.) it will take.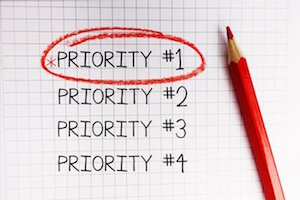 Leading community development financial organization Propel Nonprofits recommends that a nonprofit's business plan should include four key components: Revenue Mix, Infrastructure & Operations Costs, Program Costs, and Capital Structure. As visualized in the image below, these components are interconnected, with each being impacted by deviations of the others.  The idea is to integrate these buckets into a narrative that explains:
What the different revenue sources ('income streams') will be to support the organization's activities
What conditions need to be in place to ensure these revenue streams continue uninterrupted? (This may require a feasibility study.)
What additional things will be needed to enable your organization to achieve its goals?
What are you currently doing that's working well……and what are your weaknesses?
Is there anything the competition is doing well that you should emulate….or anything that's derailed them that you should avoid?
What contingency adjustments may need to be made should the environment take an unexpected turn?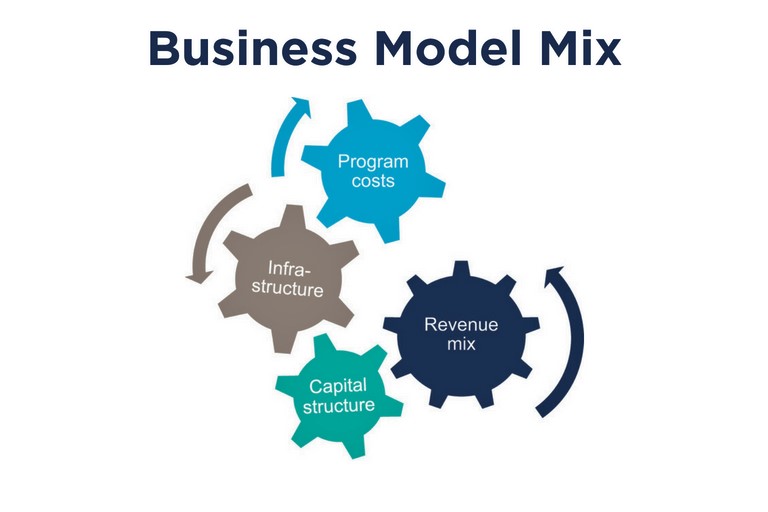 HAVE AN ACHIEVABLE MIX OF REVENUE SOURCES
Look at past financials for the history of your income streams — Individual & Corporate Contributions, Foundations, Government/Public Funding, Fees for Service were a few representative categories called out in last month's blog. Are there any variations in your environment that could affect which categories are represented here, or that could affect the mix of each?  Are there 1-2 sources that routinely dominate the mix?  If this describes you, there's no urgent need for concern, as many nonprofits are in the same boat; hopefully you have at least as many secondary sources, all in an effort to have your channels of support as diversified — and your financial support system as sustainable — as possible.
As you look at your existing sources of revenue, do some brainstorming with your staff, Board of Directors and maybe even your volunteers to identify ways to increase any of these buckets….or potentially create a new one (even if it starts out small) and cultivate it.  Keep in mind these actions may require additional financial or labor investment.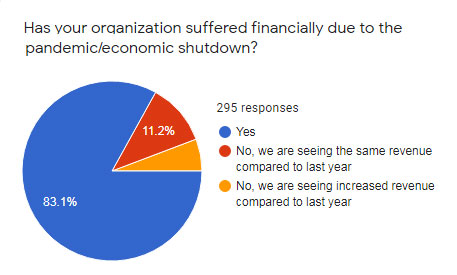 INFRASTRUCTURE AND OPERATIONAL EXPENSES
This is one of the tricker categories, and a challenge that by and large has been exacerbated by the 2-year+ COVID pandemic. While some nonprofits have seen sustained (or increased) revenues since COVID has come into our world, most orgs have been hit with declines in financial support. The above research conducted by Charity Navigator (295 responses from nearly 4,600 nonprofit representatives contacted) may be an accurate microcosm of the current nonprofit environment. If so, then 8 out of 10 nonprofits' coffers have been negatively affected by the pandemic.
The endgame here is finding ways to trim infrastructure and operations costs WITHOUT SACRIFICING THE IMPACT OF YOUR ORGANIZATION.  Whether you tend to adjust the previous year's budget based on available resources or look at every new year as a clean slate, look at your administrative expenses and see if there are places you can tighten the belt — even if the amount seems inconsequential — or re-allocate responsibilities.  Put a handful of those amounts together, and it may enable you to save a fraction of a percentage (or more) on your bottom line.
PROGRAM COSTS
Some Program costs are direct expenses easily attributable to a nonprofit's curriculum. But there are portions of administrative expenses (personnel, accounting, occupancy, technology, office expenses, etc.) that are linked to programs.  Make sure any costs attached to a program are the result of a prudent formula to accurately earmark these kinds of costs towards the appropriate program.  Only then (along with the performance metrics we discussed earlier) will you get the truest value of the programs under your umbrella. Then, seeing the hierarchy of your organization's programs should help you prioritize which should get incremental funding that may be available.
CAPITAL STRUCTURE
What kind of capital structure does your nonprofit have?  Depending on your financial situation (if you have an endowment as part of your portfolio, if you have real estate or similar investments, if you have mortgages or other liabilities, what parts of your budget are restricted for certain uses or unrestricted, etc.), your options may vary greatly.  Similar to the importance of making sure your revenue mix is as evenly balanced as possible, the same applies to your financials. Look at your largest assets. Are they liquid?  Are they unrestricted?  How do they support your nonprofit's mission?  Are the liability amounts a concern as it compares to your overall budget?  Do you have a contingency fund…and if so, are there restrictions on that?
One annual variable that affects everyone: your 2021 year-end cashflow. The difference between a surplus and a deficit (and to what degree you may have either) could go a long way in dictating what you may be able to achieve in the coming year.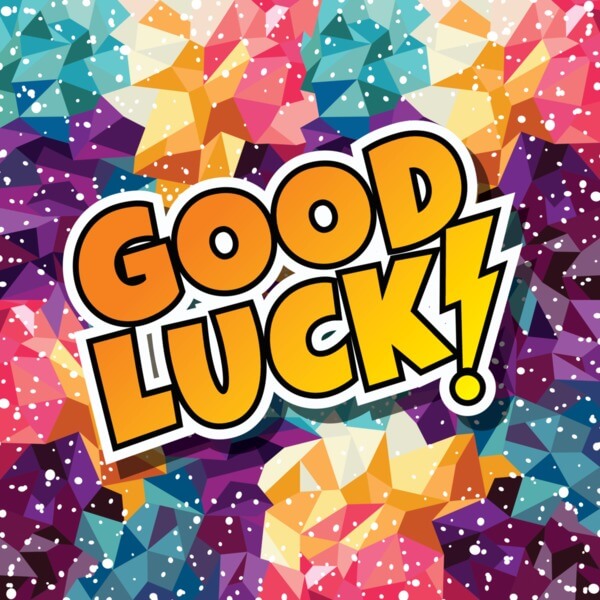 We hope that these last two blogs have given you some helpful perspective as you continue with your 2022 planning. Please reach out to us if we can help with anything!  BEST OF LUCK IN 2022!