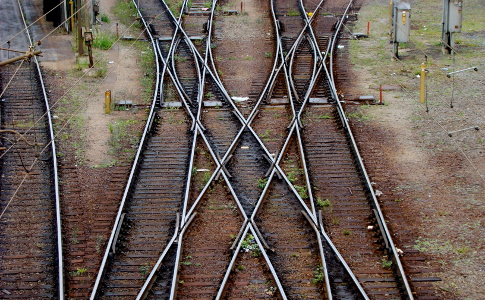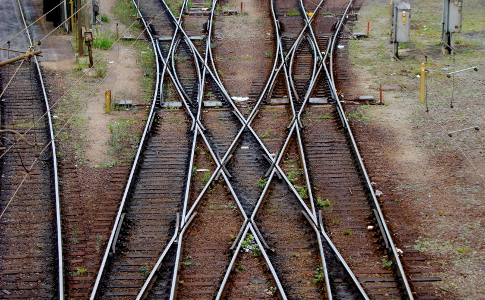 Day to day, we are all confronted with scenarios that require us to consider options and choose an ethical path. Unfortunately, that path is not always clearly marked.   Tech4Good Cleveland  recently gathered to discuss a few ethics questions.  Questions/scenarios were posed by various nonprofit technology & fundraising professionals; we discussed them as a group and I then dug up a few relevant resources to augment the conversation.  Here is a recap of the key points of our conversation:
***
Question:  It can be hard to get people to understand the importance of privacy policies, including why it's important to only add email addresses to lists with each owner's permission. I've been surprised that even the legality issue isn't always persuasive! I think it gets seen as the email equivalent of going three miles over the speed limit. Have others encountered this problem?
Answer:  Yes, it seems like a pretty common-place problem.  First, there is some debate about what constitutes an opt-in.  General consensus seems to be that, if someone voluntarily provides you with an email address, you can contact that individual.  Still, in order to avoid problems, you should be sure to segment well and send very targeted relevant messages to your contact groups.  For example, if you get an email address from someone because she registered to attend an event, but has not otherwise engaged with you, your communications should not assume a relationship that isn't there.
So, is it illegal to bulk-send unsolicited emails?  No.  The CAN-SPAM act of 2003 allows the sending of unsolicited emails as long as you meet certain provisions.  CLICK HERE to read the FTC's compliance guide.
WHOOHOO!  Let's spam everyone!!!!
Uh…wait…If pressure to grow your database leads you to contemplate bulk sending emails to those who have not opted in, consider the following.
If just a few recipients complain to their internet service providers (Comcast, Verizon, AT&T, etc.), the provider can put your organization on a blacklist of known and suspected spammers.  When this happens, you are unable to deliver ANY email to people using that internet service provider.
If you use an email marketing service like MailChimp, ConstantContact, or MyEmma the terms of use often prohibit sending to lists that have been purchased or rented. In their view, any unsolicited bulk email is spam.
Why are they so strict about it?  Because, if you send a spam message using their service, it is their IP address that will be blocked…meaning major disruption of their business.
All legalities and terms of use aside, you don't want to damage your image by spamming people.  You won't do yourself any favors.
***
Question:  It seems that we (nonprofit organizations) have an ethical obligation to protect our donor data.  How can we best do this?
Answer:   First, make sure you are only collecting data that you really need.  If you are storing social security numbers, or un-encrypted credit card information, for example, really consider whether you need this information.  If you don't, purge it from your system and stop collecting it.
Second, be sure internal roles/permissions are identified and users have unique logins so you can limit access to any potentially sensitive data and can track staff interactions with your database.
Finally, periodically audit yourself to be sure that data is secure.  This is especially important after any data migration where previously obscured data might be revealed.
***
Question:  Do you think board members are ethically obligated to meet certain requirements when it comes to fundraising and to dedicating time and talent to the organization?  I ask because we have a board member who sits on the boards of many different nonprofits.  While well-meaning, she is stretched so thin that she is unavailable for meetings and events and is not as financially committed to our organization as we would hope.
Answer:  Yes, board members do have an obligation to meet certain requirements.  But the organization needs to ensure that these requirements/expectations are clear.  To do that, organizations should construct a board member job description and should share it with current and prospective board members.  If a member is not meeting stated obligations you then have a framework to use to address the situation and either request that they meet the requirements or pass the opportunity to someone else who will.
***
Question:  How strict must you be when it comes to adhering to donor intent?  Specifically, when a donor makes a gift and "writes in" a designated purpose for the gift, what is the organization's obligation?
Answer:  First, everyone agreed that every attempt should be made to adhere to donor wishes.  Many organizations, if they are unable to honor the designation, reach out to the donor to ask if the funds may be used for a different purpose.
Technically, according to Foundation Group website, you are not obligated to honor this designation.  They give a pretty thorough explanation of solicited and unsolicited designations, which is helpful, but be sure to note that even when a designation is solicited, disclaimers and other language can free the organization from the obligation of complying with its own designation.
 ***
 What ethical questions / scenarios / dilemmas have you encountered?  Share your thoughts, questions or insights in the comments.