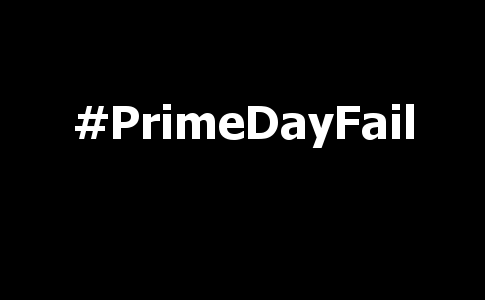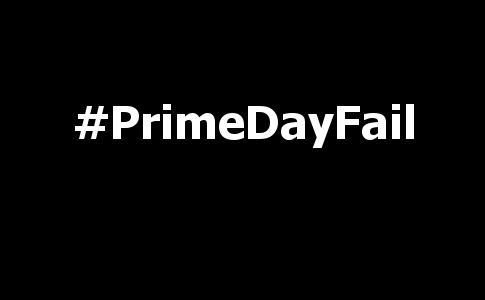 If you've been enjoying #primedayfail tweets as much as I have, it may be hard to think back 48 hours, but let's try.  Really, Amazon's "Prime Day" was a genius idea, poorly executed.   There are some great lessons to be learned here for nonprofit member organizations.
As it approached its 20th birthday, Amazon was looking for ways to increase Prime membership.  Why?  On average, Amazon Prime customers spend 104% more than non-members.  Plus, they pay a $99 annual fee for the privilege of membership.
Amazon's plan to grow membership was brilliant.  They fabricated a spending spree by offering 24 hours of sales promised to rival Black Friday.  The catch?  These extraordinary deals were available only to Prime members.
So Amazon gives people something they want:  great deals on a huge array of products.  They make the deals a benefit of membership.  They generate buzz and urgency by limiting the membership drive to 24 hours.
Good plan.
The execution, on the other hand, was horrible.  Hordes of angry (and hilarious) customers took to Twitter to bash Prime Day when the promised deals turned out to be incredibly lame.  Suddenly, the super-hype around this membership drive became a pr nightmare for the retail giant.
When you are considering ways to grow membership, take the good from Prime Day and be sure to avoid the bad.
Think about what you can offer that people want:
An exclusive experience or access to your venue?
Limited edition merchandise?
VIP event tickets?
Amazing public recognition of members/donors?
Discounted tickets to an event?
Brainstorm.  Be creative.  Just be sure that what you offer is truly valuable/interesting.
Make your special offer available only for a limited time.
Promote leading up to and through your drive.  Put out a press release.  Contact local media.  Use creative Tweets to build buzz.  Use Facebook – consider buying ads to promote to a target demographic.  Put signs up on your building.  Ask local businesses to promote to their customers.  Hire a skywriter.
Execute well.  Be sure it is very easy for people to purchase a membership and take advantage of your offer.  Be sure that you promptly deliver what you promise.   For example, let's say you offer new members at a certain level VIP tickets to a popular event.   When that new member arrives at the event, the experience should feel exclusive – valet parking, special entrance, exclusive dining or other perks.  Just giving new members a VIP ticket if there are no real benefits associated will not do you any favors.  Remember, Amazon DID have exclusive sales for members.  It just so happens that those sales were largely on items no one wanted anyway.
Finally, once your big push is over;  follow up.  A single, limited time, well publicized event can drive a burst of memberships.  Some of these new members may not be very familiar with your mission or impact; have a plan to educate and nuture these new constituents after the quick buzz is gone.
Haven't had your fill of #primedayfail?  Miss them the first time?
Here are some of the best tweets of the day:  CLICK HERE