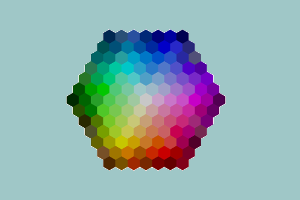 Most donor commerce is inspired by compelling content.  At Big River, we believe it should be possible for nontechnical users to create pages that come alive with exciting text, engaging images and captivating video. Now, it's easier than ever to add this content to your pages.
Big River is pleased to announce the release of an enhanced web editor for creating engaging landing pages, confirmation pages and emails.
The new editor features include:
Streamlined options
Image paste from clipboard and upload from file directly into content
Support for YouTube content
Updated browser support
All Big River accounts are automatically updated to this new editor, and all existing content will be editable with it.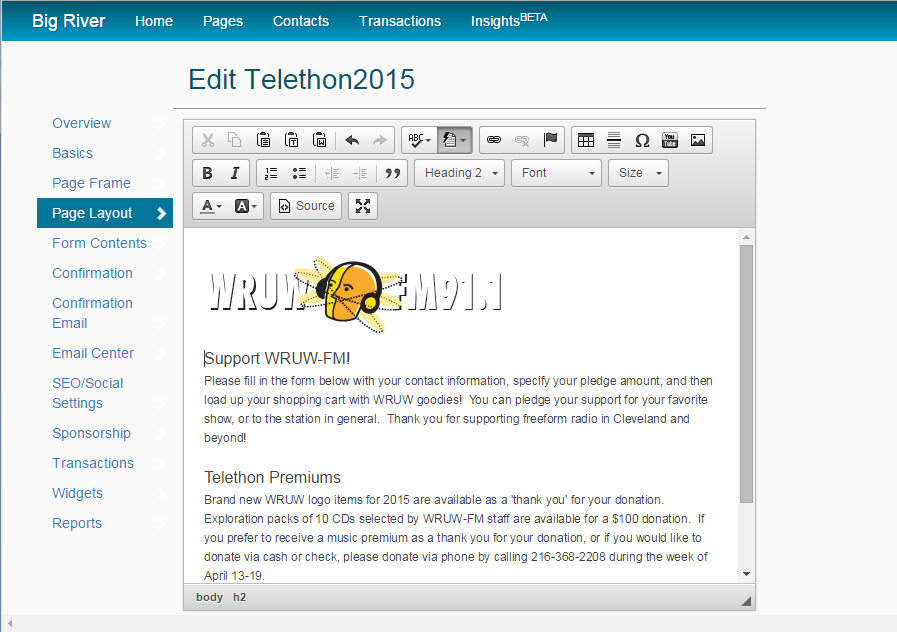 Are you using video marketing in your appeals?  Maybe it's time to start.  CLICK HERE  for some amazing statistics about online engagement and video marketing. Convinced?  Ready to give it a try?  For Big River clients it's now easier than ever to incorporate video content into your appeals and confirmations.
1.  Upload your video content to YouTube
2.  Click "Share" to find the URL for your video.  Copy the URL.
3.  Click the YouTube icon on the new Big River content editor and paste the URL.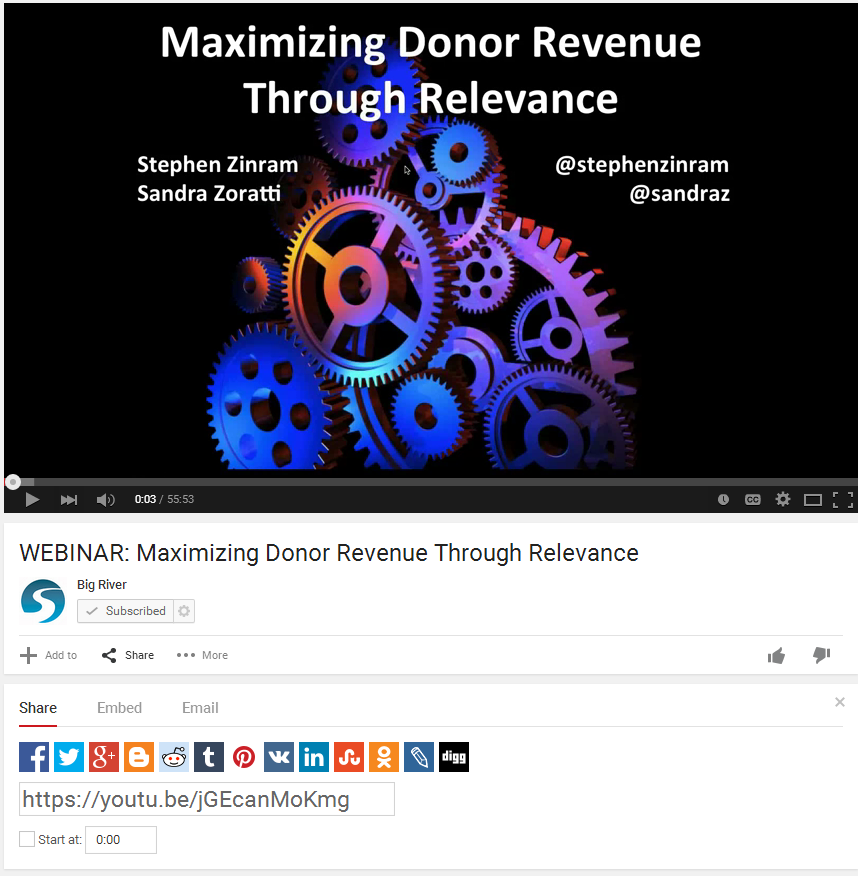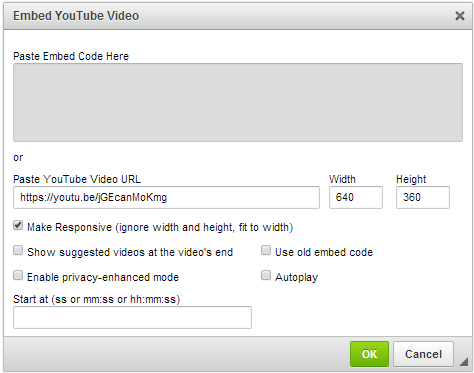 It's that easy!
Not a Big River client?  That's OK.  We'll be happy to give you a tour.