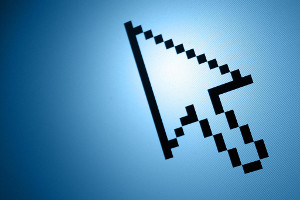 Partner Post from Updentity
75% of donors go online to determine where to give time and money.  More than likely, your new donors will come to your organization through your website – through your outreach efforts associated with online advertising.  But where should you advertise?  Google is the largest search engine in the world and can make your website more visible than any other online advertising medium you can think of.  What you might not know is that Google offers a special online advertising grant opportunity exclusively for non-profits.
Your eligible 501(c)(3) organization can receive a grant valued at up to $120,000 per year from Google to promote your donation page and ultimately drive more donors to it. Your organization must meet Google's strict requirements to participate in the program – and your organization must demonstrate expertise in the setup and optimization of Google AdWords in order to qualify for the grant.
Organizations can receive widespread visibility and increase their website traffic using a Google Ad Grant for Non-profits. In fact,  non-profits have seen significant increases not only in website traffic, but in online donations, email subscribers, event attendees, and more. We recently worked with two Indiana non-profits that reached nationwide visibility with their Google AdWords campaigns.   Using a Google AdWords budget of up to $10,000 per month was achieved through creative ad copy and visually appealing landing page design that drove traffic to their websites.
The advertising and landing pages helped these organizations reach new supporters and have the opportunity to cultivate new relationships with them. Within three months, the North Webster Community Center saw an increase of 600% in their website visitors each week. Their ads, which they had never run in the past, were being displayed to upwards of 130,000 potential new supporters each week and roughly 1,300 new individuals expressed interest by clicking on their ads. The Dixie Sternwheeler saw an 840% increase in its website visitors per week. Their ads were being displayed more than 150,000 times in a week and they were receiving upwards of 1,400 clicks on their ads each week – which took these new visitors directly to their website to learn more about the organization. Both organizations previously had no advertising budget, but after they elected to use Google AdWords for non-profits, both were using almost their entire $10,000 per month budget to promote their organizations.
Non-profits have a truly unique opportunity with Google Ad Grants especially because $120,000 per year for advertising and promotion is a lot of money for advertising. However, Google AdWords is time consuming, complex, and confusing for organizations that do not employ in-house AdWords specialists, and even for those non-profits who employ marketing staff – most marketing professionals are not skilled at AdWords. If your non-profit is interested in simplifying the entire process from acquiring the grant, writing the various ads, developing campaigns, and designing landing pages, then outsourcing with a professional digital marketing firm that specializes in Google Ad Grants for Non-profits might be the answer. Get Started by checking to see if your organization is eligible for a Google Ad Grant today.