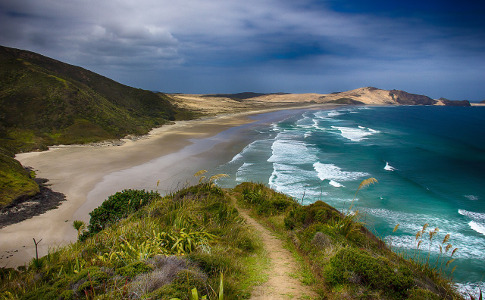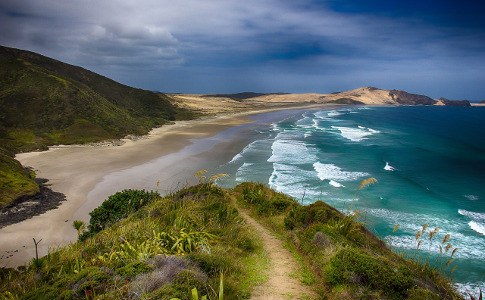 Doesn't this photo take you away?  It makes you want to wander down that path to the beach and dip your toes in the waves.  Images do that; they draw us in.  They tell a story.  They engage our senses.  That's why we use them so frequently when we're communicating online or in print.
Does your nonprofit have a blog? You're probably looking for images that correspond with every post.  Do you create landing pages to promote donation appeals, events, membership?  You need images for those as well.  And what about print material?  Do you augment your own photos with stock images in your direct mail pieces or your annual report?  All that stock photography can get expensive!
Fortunately, there are a number of stock photo sites out there with images that you are free to use.  Generally, you want to look for those with Creative Commons licensing and/or Public Domain images.
For an overview of Creative Commons Licenses, CLICK HERE.  You want to be sure that you understand these licenses before you begin using or modifying images. Fortunately, Creative Commons has boiled down each license into a "human readable" summary.
To search the web for images based on license type, you can use the Google Images Advanced Search.
1.  Open a Google Image Search.
2.  On the bottom right, click "Settings".
3.  Select "Advanced Search".
4.  Input terms to help you find the subject.
5.  Use the "Usage Rights" drop down to filter based how freely you may use the image. (When you get results, be sure to check the specific terms before you use an image)
If you want more curated photos, check out these sites.  Most of the content is free to use & edit.
http://publicdomainarchive.com/
https://www.flickr.com/creativecommons/
You can also take a look at this nicely put together list of 74 sources of free stock photos from Canva
Are there any free stock photo sites you use that are missing from the list?