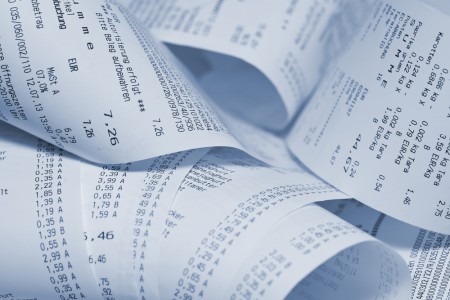 Last night I received a call from my alma mater. It was from a very engaging freshman student. He said he saw that I was an English Literature major and asked what I was doing now. We talked about my original academic path and how it prepared me for professional opportunities and growth. He talked a little bit about what he was thinking of doing. He did a great job of showing interest and building rapport. I knew he was calling to ask for money, but I was interested in the conversation and when he got down to the ask, I was very willing to hear it and to respond with a donation. I provided my credit card details over the phone and immediately a receipt appeared in my email. I hung up the phone feeling good about the interaction and feeling good about having contributed to the university. I opened the receipt email from my phone and here is what I found:
So many things were right about this appeal; it made me sad to see that the potential impact of the receipt was entirely un-utilized.
ALL THE RIGHT APPEAL:
Engagement

A phone call from a current student who is benefitting from the scholarships he's asking me to donate to support makes the appeal targeted.  I could connect my gift with the voice of the bright, enthusiastic student on the other end of the line.

Ask

The ask was very specific, "Will you donate $150 to the annual fund to support scholarships for students like me?"

Receipt

I received a receipt almost immediately, which made me feel confident that the transaction had been completed and was sure that it was done on behalf of the university.
 ALL THE WRONG RECEIPT:
The receipt I received was all text; a simple confirmation of financial transaction.  The receipt should be used not to close a conversation, but to continue it.  Here's how:
Extend the Ask
1.  Confirm that payment was made to the organization to which I donated.  In this case, it looks like the charge came from RuffaloCODY.  I will wager that most donors have no idea who RuffaloCODY is and may have been concerned.
2.  Communicate the specific impact of my gift – what does $150 accomplish?
3.  Provide a link to a donation page so I can setup a recurring gift.
4.  Provide easy ways for me to reach out to fellow alumni via email or social media to prompt them to support theschool as well.
If the ask had been extended in this way, the impact of that phone call to me could have been magnified.  Studies show that people are most likely to give just after they have made a gift. Had I been immediately connected to the impact of my gift, I may have been inspired to offer ongoing support via a recurring gift.  Even if I was not in a position to give more, I could easily have reached out to my friends and family members to ask them to support the school.  Not only that, but I could have put the university's appeal in front of people for whom it no longer has valid contact details, or people who don't pick up the phone when a call comes in from an unknown number.
Deepen Engagement
I was asked to confirm my email address, and I did.  I assume that I will receive newsletters and future appeals via email.  But when I got off the phone, I was thinking about my experience at the university and in a perfect state of mind learn more about what is happening now.  Had the receipt contained content and images that grabbed my attention and linked back to the university website, I would have been happy to read about the current state of the institution.  Instead, I wondered for a minute what campus looks like now and then forgot all about it.
Many critical fundraising activities take place via direct mail, phone, or events.  But even when your campaign is "offline" it's wise to look for ways in which you can dovetail with online communications so you are sure to maximize your reach and raise as much money as possible.