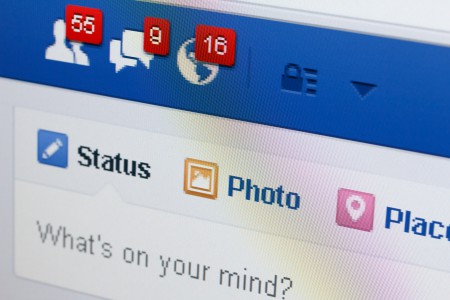 For nonprofit organizations making a first foray into social media, Facebook is a great place to start.  First of all, most adults are on Facebook.  71% of them, to be exact.  This is a good audience to engage.  Second, Facebook is approachable; many staff members and volunteers are probably already using it in their personal lives, so it's not a stretch to get them to help the organization generate content and build an audience.
Not only that, but you don't have to churn out a great deal of content or keep up with fast-paced communications.  One post per day is sufficient.  In fact, socialbakers' research shows that likes and comments on Facebook drop when a brand posts two times and they continue to drop as more posts are made in a day.
Didn't know that did you? Here are some more great tips and resources to help you create engaging posts and effectively use Facebook to promote your nonprofit organization.
1. Facebook 101 – Still not entirely confident about how to use Facebook, or just want to be sure you're not missing something?  Keep this tutorial bookmarked for quick reference.
2. 10 Tips To Write Engaging Facebook Posts – This fun infographic from wersm offers great advice about how to put together an Facebook post that works.
3. Facebook Marketing Tips From The Pros – 6 Marketing gurus share their tips on the effective use of Facebook
4. Facebook PPC – Thinking about using Facebook ads to promote your next event or spread the work about your annual fund campaign?  The "Facebook Advertising Blog" is chock full of information from how-tos to strategic advice.
5. Facebook "Boost Post" Experiment – If you've ever been tempted to boost your Facebook posts, be sure to read this first.  It's a good explanation of how the "boost post" functionality works and an evaluation of the (in)effectiveness of the practice as it played out in one specific case.
Want more social media advice? Check out Become A Nonprofit Twitter Master