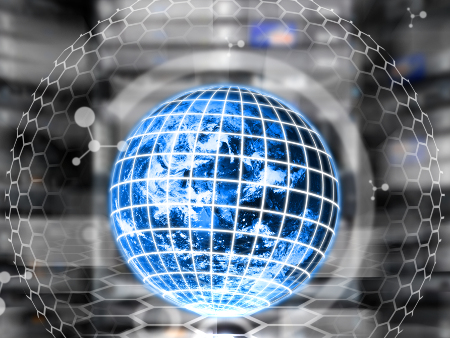 For any nonprofit developing a social media strategy, Measuring the Networked Nonprofit by Beth Kanter & Katie Delahaye Paine is a must-read.  The valuable content is presented in a way that is easy to digest – even for those just dipping a toe into the world of social media.  Engaging anecdotes share the challenges and successes experienced by various nonprofits large and small, and step by step guides offer specific advice regarding how to develop your social media network, measure its impact, and make it a valuable piece of your fundraising and engagement strategy.
Here are some key takeaways:
1.  Before investing time and resources in social media, have a plan.  Set specific, measurable goals and think about why those goals are meaningful.  If achieved, how will you be better positioned to accomplish your mission?
2.  Identify the tools you need to measure your performance.  The book offers suggestions regarding tools both free and paid, but technology changes quickly and tools are available now that did not exist two years ago when it was published.  Do some homework to find the best currently available.
3.  Embrace transparency.  The nonprofits most effectively utilizing social media have worked to dissolve barriers within their organizations so that data is freely shared amongst departments that were previously working in distinct silos.
4.  Get the board on board.  This can be a challenge; the book offers some great advice regarding how to frame your conversation about a social media program with the board, and how to report results in a way that is meaningful for them.
5.  Define your ladder of engagement and the behaviors that identify where a constituent sits on that ladder.  Articulate specific tactics you will employ to move constituents up the ladder.  Craft messages that target the segments of your constituency and present information and calls to action that will resonate with them.
6.  Embrace multi-channel social fundraising and make sure you have the tools in place to track the results of each channel.  Learn to measure success not only in terms of immediate dollars raised, but also in terms of community engagement and the lifetime value of newly acquired donors that can be cultivated.
7.  Data is awesome!  Look for correlations in order to determine what campaigns or messaging is working and make adjustments in order to maximize impact.  Love mistakes; be prepared to admit them and toss out methods that aren't working.  Use data to understand and evaluate your relationships with supporters so you can best nurture and sustain them.
According to The Pew Internet Research Project, 73% of online adults use social networking sites and many of them are aged 18-29, a demographic with which nonprofits need to connect for the future health of their organizations.  Social media is not a fad.  It's critical that nonprofits embrace the opportunity to build a social network and leverage it for fundraising, advocacy, volunteers and general support.
Big River's platform is built to dovetail with your social media efforts.  Our Marketplace & Box Office make it easy to build transaction pages that convey specific, targeted appeals for the various segments of your audience.  Not only that, but we put the data you need at your fingertips.  If you'd like to learn more, CONTACT US for a demo.