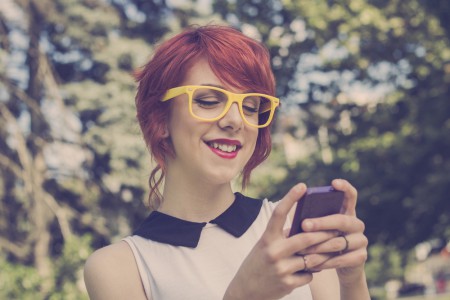 The Challenge
Recruiting and retaining students (future funders) is an increasingly competitive endeavor in today's higher education environment. Endowments are shrinking, funding at the local, state, and federal levels continues to diminish, and the projected decrease in college-age students over the next decade is alarming.  At the same time, the economy in recent years has caused great unease for alumni and, in turn, for fundraising professionals who rely on them as key constituents in their donor bases. In the face of these daunting challenges, institutions of higher learning must have engaging stories to tell and be incredibly dedicated and passionate about sharing them with the right audience.  They must also be prepared to deliver their stories using new technologies as the age and preferences of the donor base shifts.  It is imperative that alumni hear your story, feel compelled to be a part of it, and want to tell others about it.
The Audience
In order to most effectively craft your stories, you first need to know your constituents.  Each alumnus knows the university; it played a big role in helping him develop both academically and socially.  For this reason, it is particularly important that each constituent feels that the university knows and cares about him in return.  So the first question to ask is, "How healthy is my database?".  If you have good data regarding the demographics and activities of students, and you continue to audit your records as alumni progress in their academic and professional lives, you are poised to deliver targeted, relevant appeals.  If your database is ailing, it is imperative that you craft campaigns to help you gather the information you need to bolster it.
The Message
It has been reported that alumni giving correlates to feelings of gratitude for intellectual development or a close social circle developed as a result of attendance at a university or college.  But consider the key take-way from the 2013 Millennial Impact Report which states:
"Millennials first support causes they are passionate about (rather than institutions), so it's up to organizations to inspire them and show them that their support can make a tangible difference on the wider issue."
In light of this trend, it seems that general appeals to nostalgia might not be sufficient in the near future.  Going forward, it will be essential to collect and present inspiring stories to demonstrate the mission of your institution and highlight how donor contributions have helped to make meaningful progress toward its attainment.  The stories sent to a particular alumnus should resonate for her based on her experience at the university or in her life afterwards.
The Means
Not only does targeted, impassioned content need to be presented to millennial alumni, it needs to be communicated via platforms that they prefer:  smartphone, social media and email along with a clear, well-constructed web page.  It is imperative that technology is employed so that stories and appeals look good and are easy to navigate on an array of technological devices.  Millennials want to get involved, and they are willing to give. When engaged in ways that they appreciate, over 50% of millenials expressed interest in monthly giving.  Not only that, but a large majority are eager to broadcast messages that they feel are worthwhile, thereby encouraging peers to give.
The Summary
In conclusion, there are real challenges facing alumni associations as we approach a demographic drop in the number of college-age students and struggle to firmly put economic recession behind us.  In order to confront those challenges now and prepare for a future where constituent demands shift the ways in which gifts are requested, institutions of higher learning need to adopt methodology and infrastructure that will help them package their messages in ways that engage donors and nurture ongoing relationships.