Here are new features released this month. If you have any questions regarding them, contact us at info@donorpoint.com
New Menu Bar
The menu at the top of your browser window has two new features. First is a search box that matches against contacts and organizations in your database. The result in the search is clickable and will take you to the editor for that record.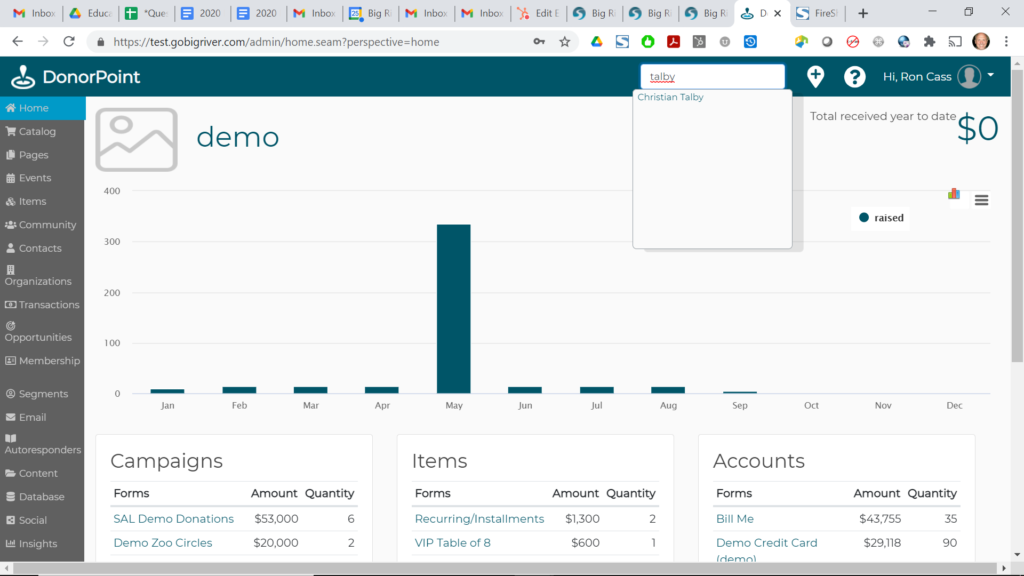 To the right of the search box is a new 'Donor Points' dropdown allowing you quick access to common tasks related to contact and organization management: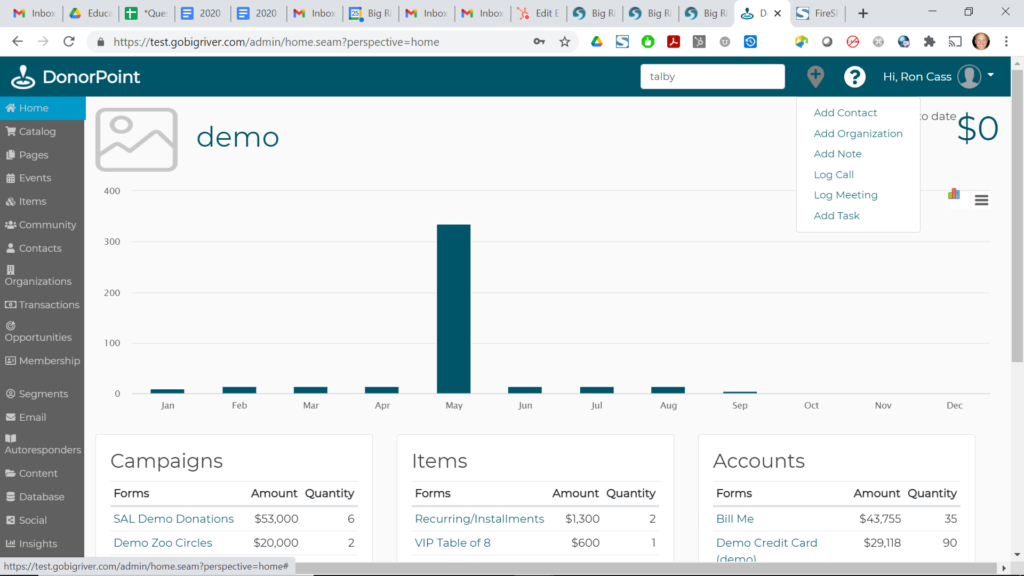 Clicking one of those options opens the editor for that 'point of contact':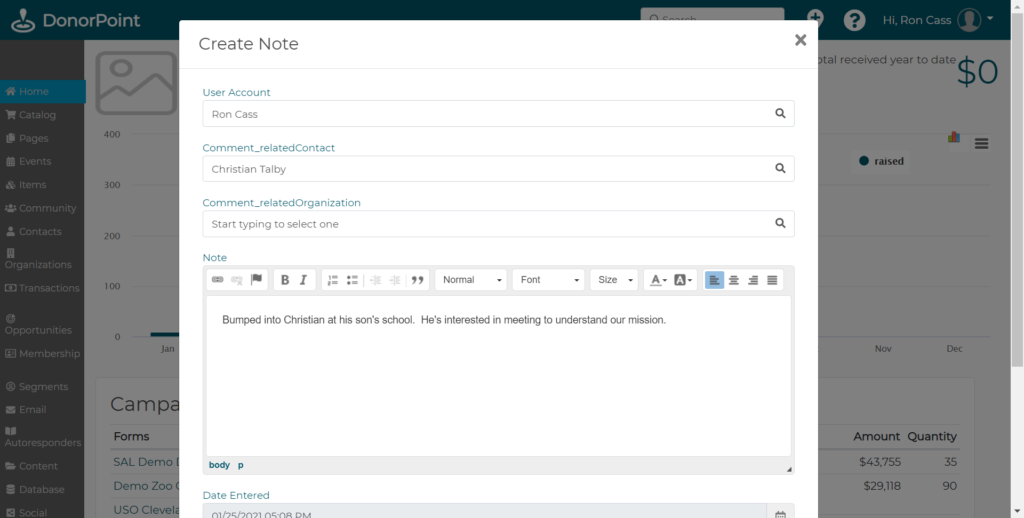 Detailed Contact and Organization Search in Transactions
When entering or editing a transaction, you can search for the right contact or organization using the suggestion box dropdown. If there are too many contacts with a similar name, you can click on the detailed search button to the right of the suggestion box input which pops open a detailed search box: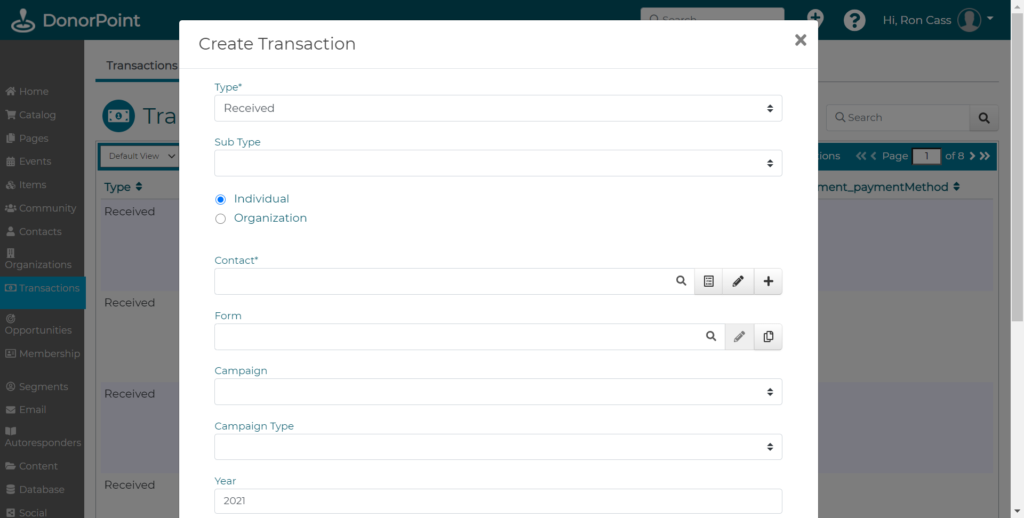 This detailed select popup works like other select popups in DonorPoint, you can type in part of the name, hit 'Enter' to filter the list by that name. Clicking on the name will select it into the transaction popup.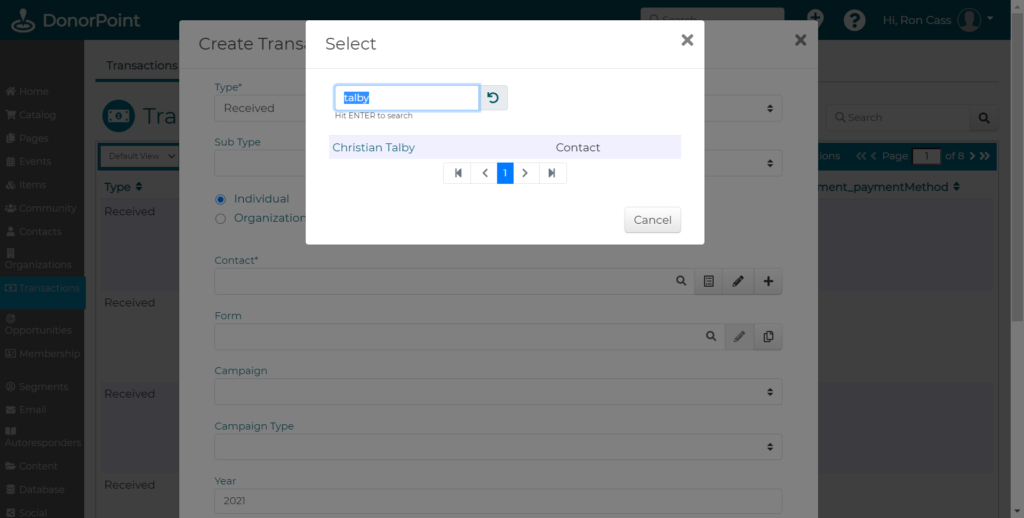 If you didn't know this, your fields that show up for contacts and organizations in dropdowns can be customized for your account to show those fields which help you identify your constituents. Contact us for details on how this can be set up for your account.
New Payment Methods – PayPal and Square
DonorPoint can connect to your existing PayPal or Square account. Contact us for more details.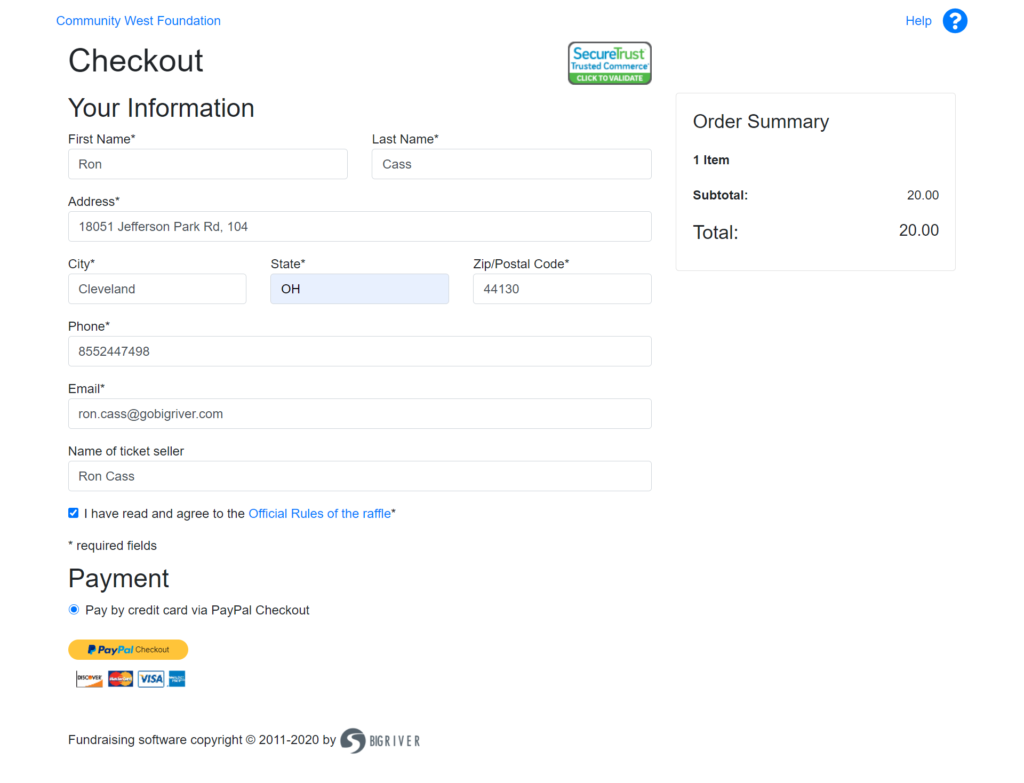 Support for Auctions, Enhancements to Memberships
We've created a fully functional Auctions module, and have improved our support for memberships. We'll talk more about those in our next update, but contact us for details before then.
Pledge, Billing and Designation Management enhancements
We've improved and re-organized our support for pledge management and designation payouts. We'll write about that more in a future update, but contact us for details before then.
Report Categorization
We've organized the Insights View to group reports by categories. This will make it easier for you to find the data you need.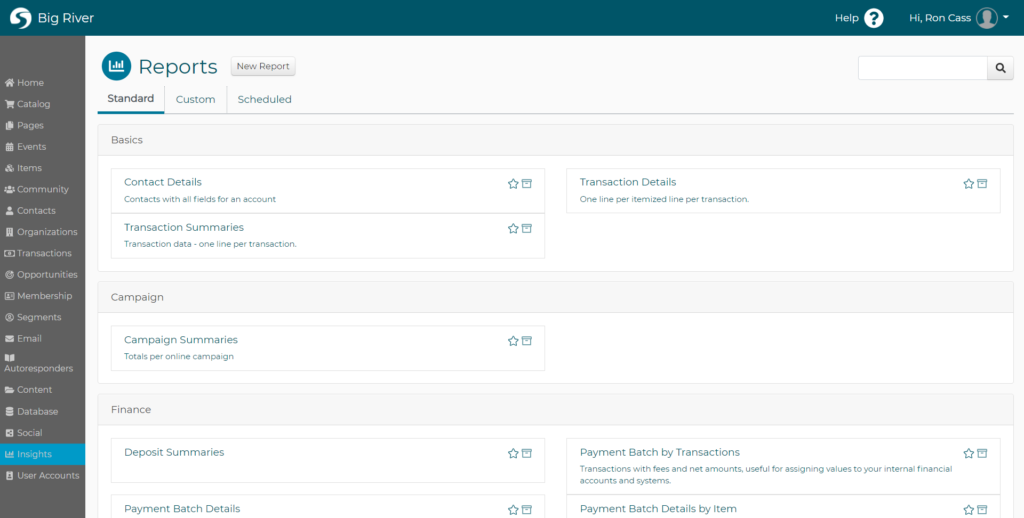 Easier User Account Creation
Creation of new user accounts has been simplified. You can create new users from the User Account tab like other DonorPoint records (moved from within the Account editor).