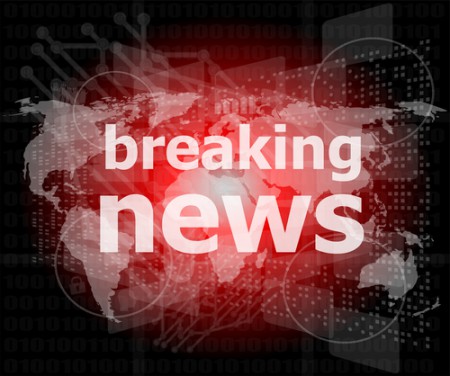 Tech innovators join forces to bring new mobile networking capability to universities and alumni. 
Big River and Never Graduate  come together to offer a cutting edge mobile application that fosters alumni networking and promotes an ongoing conversation between graduates and their alma mater.   It provides schools with a platform to improve engagement and bring real value to increasingly mobile-centric alumni which, in turn, drives donations and event attendance.
Both Big River and Never Graduate have adapted technology and best practices typically utilized by commercial enterprises.  They bring true innovation to higher education by harnessing the power of technology utilized by the for-profit world and adapting it to fit the hands of advancement professionals.
Ron Cass, founder and CEO of Big River, has long championed the importance of shifting commercial best practices to the nonprofit space.  "We are very excited to announce Big River's partnership with Never Graduate.  We know from the commercial space that engaging consumers and capturing sales in today's world requires a mobile presence, especially to attract younger audiences.  The combination of Never Graduate's alumni affinity app and Big River's Donor Commerce Marketplace will enable organizations to engage their alumni and convert at higher rates than ever before."
"We're thrilled to partner with Big River," says Tom Giltner, co-founder of Never Graduate.   "Their ability to drive and amplify donations is the perfect complement to our platform.  Our hope is that every University we touch engages on a new, meaningful level with their alumni, and Big River will most certainly help make that a reality."
Big River Online and Never Graduate plan to leverage their respective strengths to bring innovative solutions to top-tier universities and their alumni. For more information or to request a demo, please email info@donorpoint.com
About Big River Online
Big River offers a cloud-based fundraising platform that enables nonprofits to present more targeted appeals and develop more meaningful relationships with constituents via the Web, email, and social media.  It supports a unique approach that increases giving across an organization's donor base and helps build longer-lasting relationships. Big River can also leverage and thus enhance the value of existing donor management systems.
About Never Graduate
Co-founders Tom Giltner and Drew Formentini, roommates during their time at the University of Dayton, have created the premier mobile application providing organizations a simple and intuitive platform to seamlessly communicate and drive donations from their alumni or members.
Tom Giltner

tom.giltner@gmail.com

704.620.4567
Drew Formentini

drew.formentini@gmail.com

847.372.4343