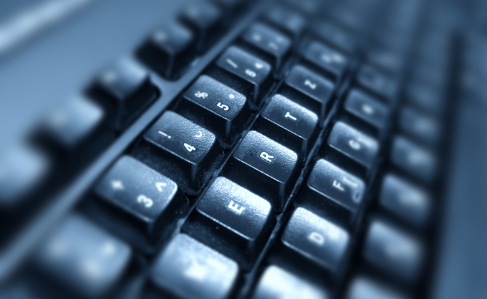 Its easy to get overwhelmed with the variety of online tools available today. However, if you're a fundraiser, its hard to ignore the benefits of adopting new technology to gain insight and make deeper connections with your contacts among social networks.
Get the most out of your online fundraising efforts by incorporating the following tools into your workflow. Oh yes, we should mention that these cloud-based resources are FREE and available online.
1. Rapportive
A "must have" for Gmail users, this add-on displays social media information about your contacts as you email them. Tweets, LinkedIn updates and Google+ and Facebook posts are dynamically aggregated into a display column within the Gmail interface, thus providing opportunities to gain more insight about your contacts. About to send an email to a donor for an ask? You may notice a Tweet about an upcoming event that they are involved in which you can leverage to facilitate a conversation. Rapportive also allows you to connect with contacts among available social media networks directly through the application. Rapportive is so popular that it was purchased by LinkedIn in 2012 for $15 million.
For more visit www.rapportive.com
2. Google Analytics
Some estimates claim that 60% of websites don't use any type of Analytics tracking whatsoever, and that this number is even higher for nonprofits.  Though you may already be familiar with Google Analytics' ability to track your organization's website activity, you may be missing opportunities to gain valuable insights. For example, as a fundraiser you may be driving traffic to your donor page. Do you know the average number pages a user visits prior to this one? What action do they take once they arrive? Google Analytics will tell you. Among many of the other insights available include most visited pages, top referral websites and keyword reports so you'll have a better understanding of how your website is performing in Google search. Too busy to visit Google Analytics on a regular basis and wade through tons of data? Create custom reports and schedule them to be emailed to you at pre-determined frequencies. You can even choose which type data from your Analytics account that you would like to receive.
For more visit www.google.com/analytics
3. Klout
Klout is a social media tool that measures your social influence based on your ability to "drive action" on social networks. Variables such as how often you are Retweeted, number of Followers, and amount of content your produce all factor in to your cumulative Klout score. Sign up for Klout, add your social profiles (Facebook, Twitter, WordPress, etc.), and Klout's algorithm will crunch your social data to give you insight into how influential you are and what topics you are influential about. So what's the big deal, who cares about their "social media credit score?" Don't think of this as a tool to serve your digital ego, rather one that let's you uncover who are the biggest influencers in your social networks. As a fundraiser, you can target social activities toward those who have a large sphere of influence in their social networks, thus increasing the reach of your messages.
Learn more at www.klout.com
4. namechk
Odds are, like many fundraisers, you are managing numerous social media profiles. Are there any you may have missed? Visit Namechk and enter your organization's name to see which of the social networking websites have your desired profile name available. Promote your organization consistently by registering usernames that are still available on the majority of the most popular sites. Also, reserving them may deter possible misrepresentation in the future when donors are searching for you among these social sites.
Learn more at www.namechk.com
5. Ubersuggest
Like most organizations today, you are looking to attract more website visitors using search engine marketing tactics. Dominating keywords that are relevant to your organization can get very competitive and require some creativity to succeed. Get keyword ideas with Übersuggest, the free keyword suggestion tool that aggregates keyword data from Google Suggest and other suggest services. Simply type in a few keywords that relate to your organization and Übersuggest will generate additional key words that complete your string by popularity. You may discover untapped opportunities and niche keyword strings to capitalize on. Comprehensive and easy to use, Übersuggest is a great tool for generating ideas for your next online fundraising campaign, try it out!
Learn more at www.ubersuggest.org