Modern Design. Out of the Box.
Responsive. Mobile-ready. Upload your logo to brand you catalog. Easily create category pages with rich text, images and video to communicate impact and engage constituents. Use categories to group items like events and memberships or to highlight various aspects of your mission, create theme or time-sensitive appeals, or group designated funds or projects.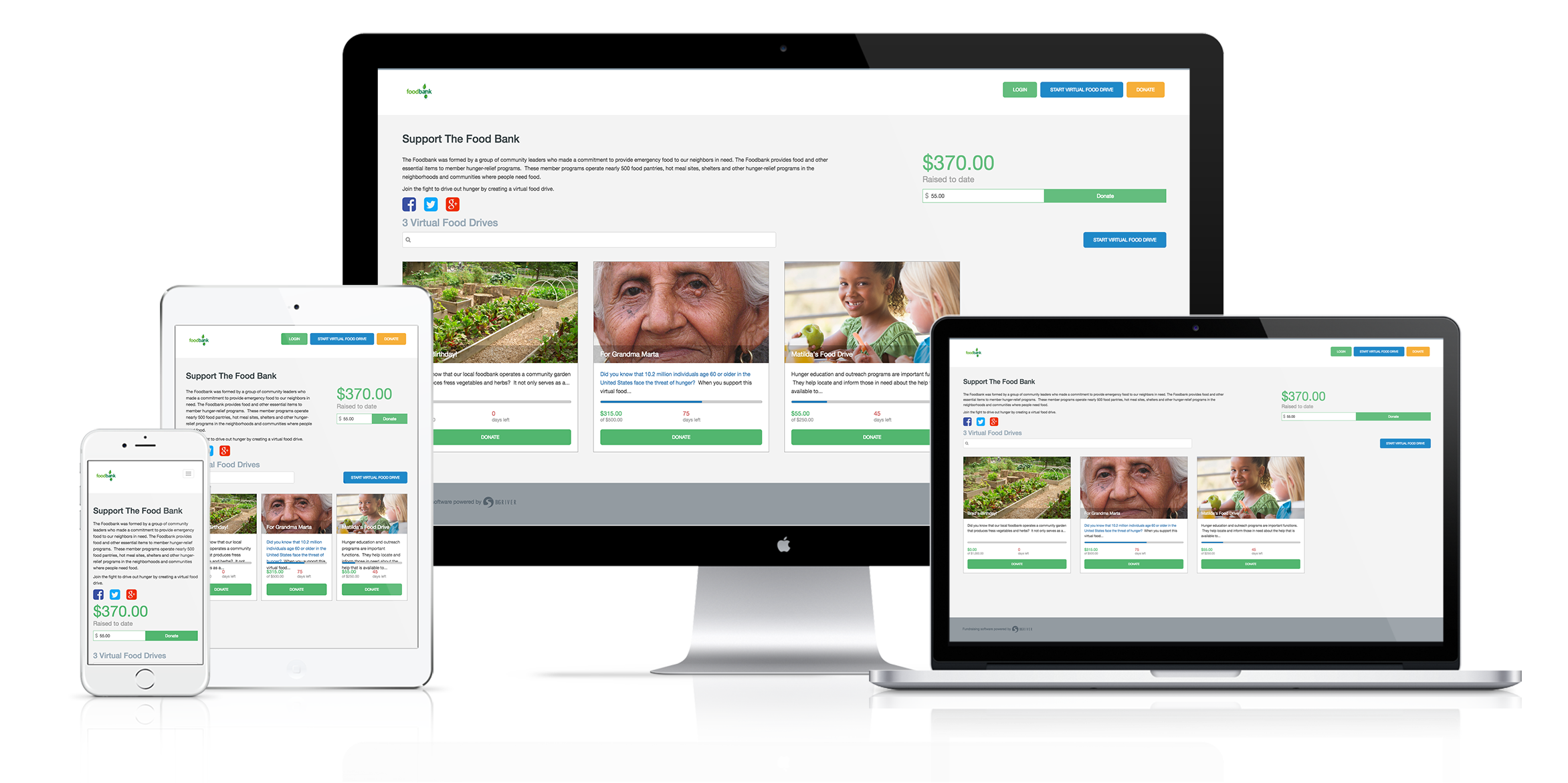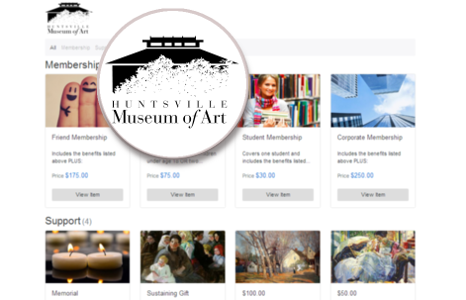 Your Brand Stands Alone
Typical shopping cart and crowdfunding websites host pages for many different organizations and causes. A supporter searching for your campaign might see it squeezed between a campaign raising funds to produce an indy film and another asking for help to pay a child's medical bills.
With Big River, your campaign pages are hosted independently, not published alongside other campaigns.
Make Your Appeals Easy to Find
Out of the box templates for events and classes. Group your appeals by donor interest, area of impact, etc. to make it easy for donors to find the way they want to impact your mission. Create timely categories and position them at the top of your catalog for giving days, holiday campaigns, etc.
Items use the card design layout for clarity, consistency and optimal appearance across devices.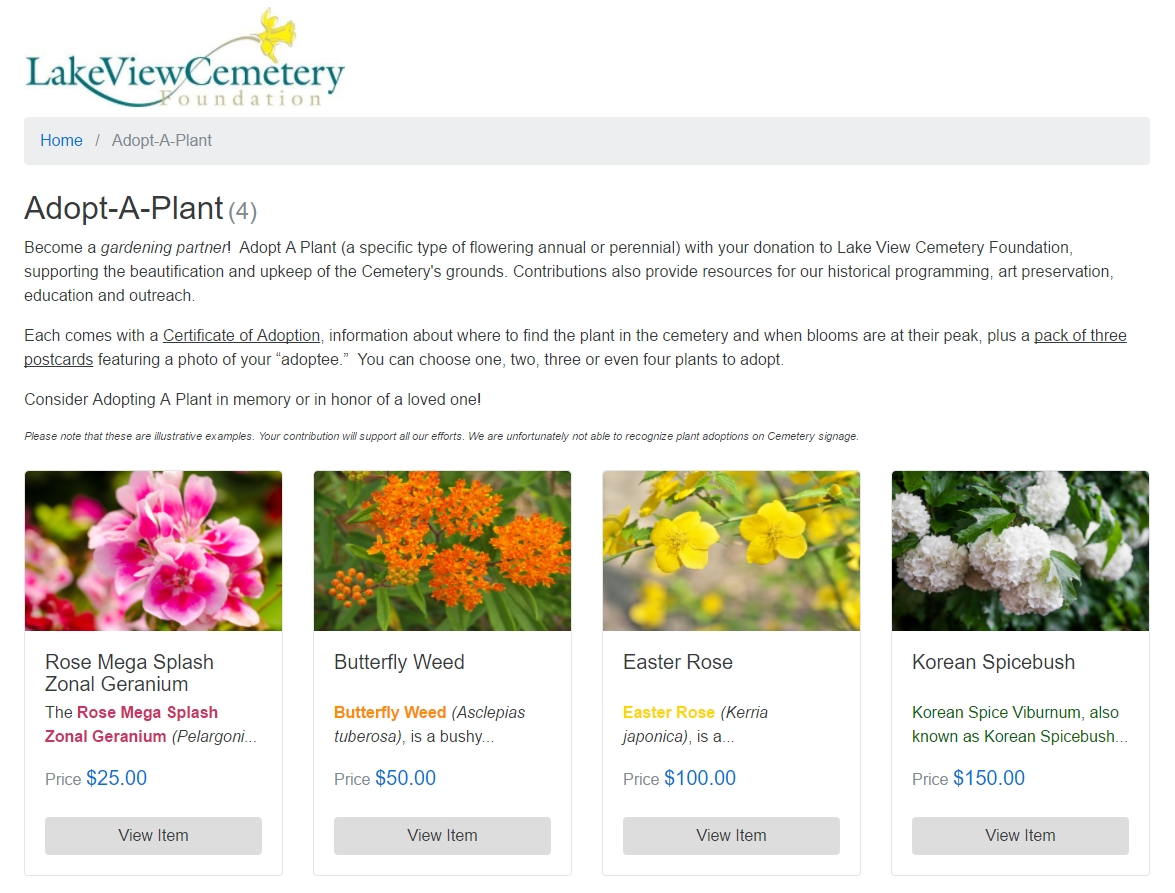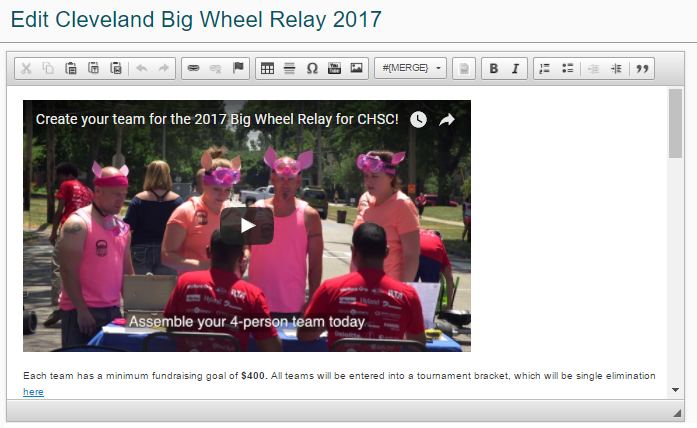 Easy to Use Design Tools
If you can write an email, then you can build a great-looking campaign page that uses images, stories & videos to inspire your supporters to create drives & fundraise on your behalf.
If you can use Word, then you can build a great-looking campaign page that uses images, stories & videos to grab the attention of your audience & boost engagement & giving.
Of course, if you want to write HTML, CSS and javascript, you can fully customize your pages to match your existing web presence or create engaging new appeals.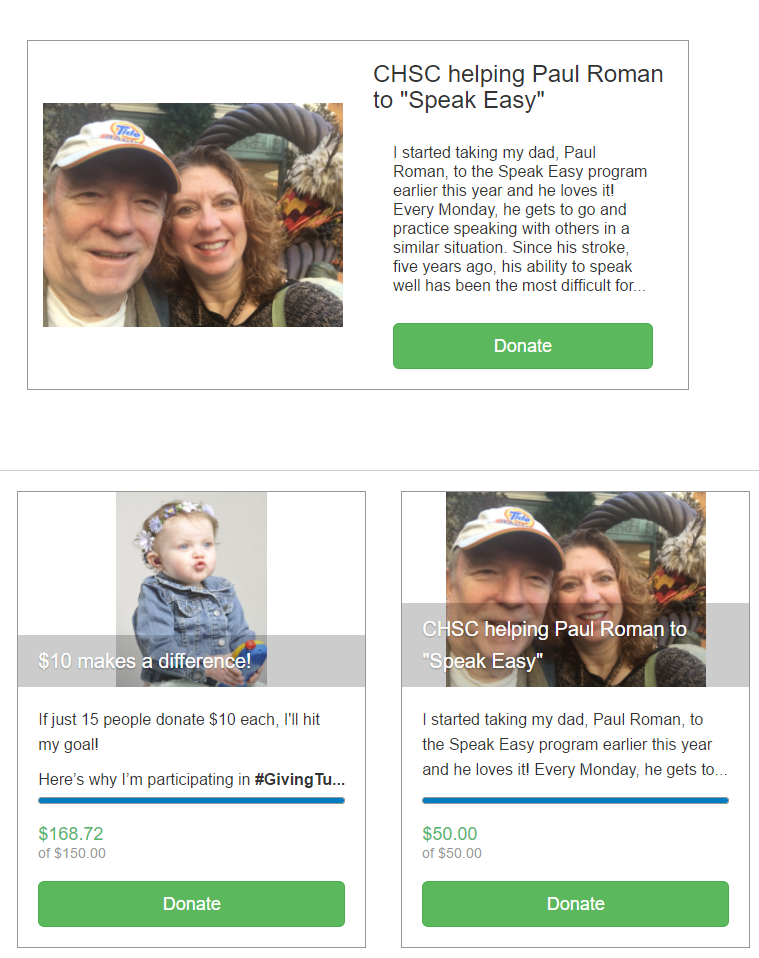 Widgets? We Got Widgets!
Embed campaign status and appeals in your existing web pages with just two lines of code!
Make Your Receipt Worth Keeping
The same design tools apply to your email receipt and other communications. Send responsive emails optimized for reading on mobile devices. Personalize receipts and include timely information to act as a new appeal after a gift.